5-Star Rated
5-Star 1st Bank Yuma On Top for a Reason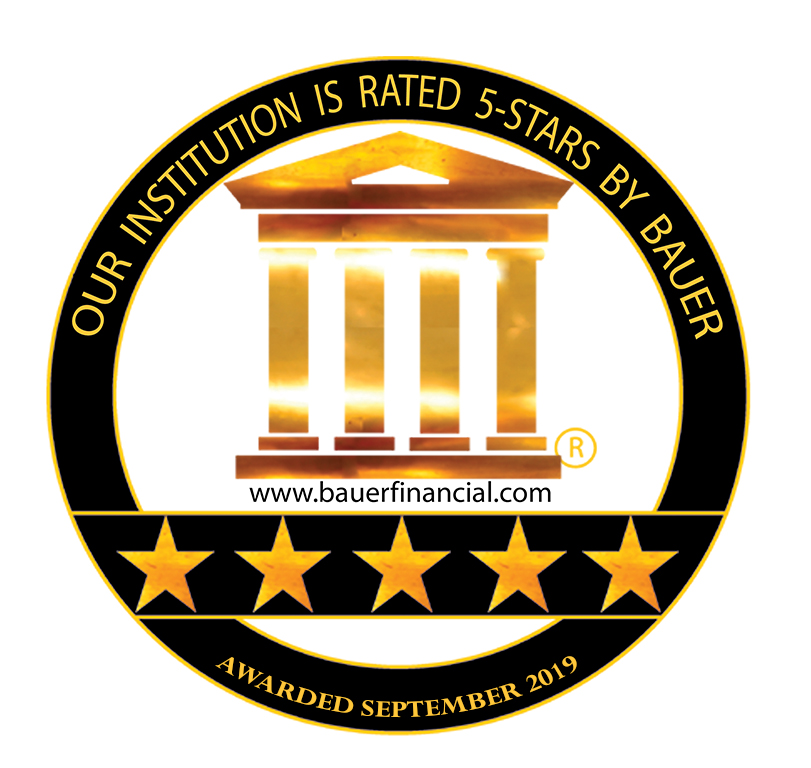 August 2019: 1st Bank Yuma, Arizona proudly announces it has earned a 5-Star Superior rating from BauerFinancial, the Nation's Premier Bank Rating Firm. To earn Bauer's Highest 5-Star rating, 1st Bank Yuma must excel in areas of capital adequacy, profitability, loan quality, and more. This marks the 59th consecutive quarter that 1st Bank Yuma has earned Bauer's recommendation (5-Stars or 4-Stars).
"Not only does 1st Bank Yuma have 59 quarters of recommended ratings behind it, its strong capital position and prudent loan underwriting give us every reason to believe it will continue to do so", contends Karen L. Dorway, president of BauerFinancial. "Knowing its customers is one of the keys to intelligent underwriting, and as a community bank, 1st Bank Yuma has an inside track."
Established in 2001, 1st Bank Yuma has been providing quality banking services to its neighbors and friends for 18 years. Today it operates through five conveniently located branch offices in Nogales, San Luis and Yuma and can also be found online at 1stbankyuma.com.
1st Bank Yuma: "Your Community, Your Bank."
Member of the FDIC and an Equal Housing Lender.
BauerFinancial, Inc., Coral Gables, Florida, the nation's leading independent bank and credit union rating and research firm, has been reporting on and analyzing the performance of U.S. banks and credit unions since 1983. No institution can pay for or opt out of a BauerFinancial rating. Consumers may obtain free star-ratings by visiting bauerfinancial.com.