Identity Theft and Fraud
Identity theft is the act of impersonating another, by means of using that person's personal and/or financial information, such as birth date, Social Security number, address, name, and credit card or bank account numbers, with the intent to commit a crime.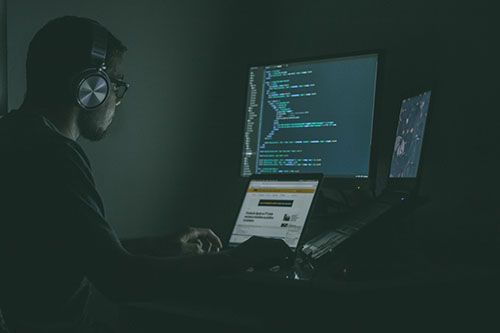 1st Bank Yuma takes Fraud very seriously and we have a system in place to monitor your debit card activity to help detect attempts at fraudulent activity. You may receive a telephone call from our Transaction Review Department to verify recent transactions on your debit card.
They will not ask for the card number, PIN, account number, balance, or your Social Security Number. Please call back as soon as possible if you receive a voice message from us.
Consumer Awareness - Learn More
Consumer Harm - How Can You Avoid Elder Abuse - Learn More
Calculate your FDIC deposit account coverage - Learn More
Cybersecurity Awareness Basics - Avoiding Identity Theft - Learn More
Merchant Surcharging - Understanding Payment Card Changes - Learn More
Identity Theft - Do you know your credit score? How safe is your credit? - Free Credit Report
Choosing a Credit Counselor - Learn More
Risk to consumers posed by virtual currencies - Learn More
---
Phishing
Phishing attacks use email messages and web sites designed to look as if they come from a known and legitimate organization, in order to deceive users into disclosing personal, financial, or computer account information.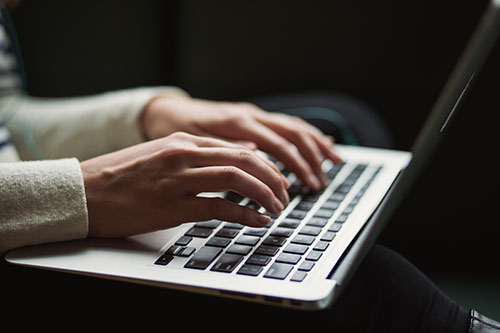 The attacker can then use this information for criminal purposes, such as identity theft, larceny, or fraud. Users are tricked into disclosing their information either by providing it through a web form or by downloading and installing hostile software.
A phishing attack succeeds when a user is tricked into believing they're interacting with a legitimate company and thus takes actions that have effects contrary to the user's intentions. Usually this involves giving away a user's name and password.
Once the fraudster obtains this compromising, private information; they access the account to perform fraudulent activities, such as transferring the balance of a checking account to an external account.
Remain Alert
Suspect ID theft if you're denied credit for no apparent reason or if routine financial statements stop arriving in a timely manner.
Protect Your Identity
Never respond to unsolicited requests for your social security number (SSN) or financial data
Before discarding, shred credit card, ATM receipts and any pre-approved credit offers you have received, but don't plan to use
Check all credit card and bank statements for accuracy
Avoid easy to figure out access and personal ID (PIN) codes
Obtain a copy of your credit report yearly and check it for accuracy
Only use secure sites when making online purchases. Secure pages begin with "https."
Pay for online purchases by credit card to assure you get what you paid for and to limit your liability
Safeguard your SSN and check Earnings and Benefit Statements annually for fraudulent use
---
Compromised Identity?
If your identity has been compromised contact the Credit Reporting Bureaus below or the Social Security Administration to report fraud at 800-269-0271.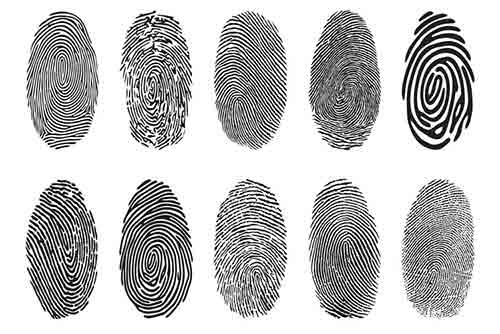 More information about IDENTITY THEFT and how to avoid it can be found at:
---
Online Banking Security
1st Bank Yuma Online Banking service provides features to manage your money securely. However, there are steps that must be taken to ensure your personal information is safe against cyber criminals. Our personal information is important, valuable, and nearly impossible to recover once compromised.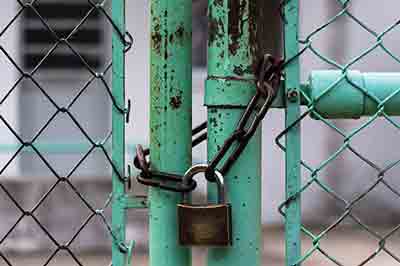 Online Banking uses industry-standard security protocols that protects and encrypts the data. Encryption helps create a secure environment for the information being transferred between your browser and 1st Bank Yuma.
These security protocols help safeguard data in 3 key ways:
Authentication prevents another computer from impersonating 1st Bank Yuma and ensures you are communicating with us.
Encryption encodes transferred data so that only authorized parties can view the scrambled data.
Data Integrity assures that information is only accessed by authorized parties.
Through Online Banking, you are able to conveniently review your account activity and detect fraud early. Additionally, setting account alerts or debit card alerts will ensure you receive an email or text when certain transactions clear your account. If you receive an alert for unusual activity on your account, you can confirm the transactions through Online Banking as valid or fraudulent.
---
Mobile Banking Security
Mobile devices conveniently allow us to communicate more efficiently and effectively. However, we must treat our mobile devices like our computers and protect our personal information against cyber criminals. Our personal information is important, valuable, and nearly impossible to recover once compromised.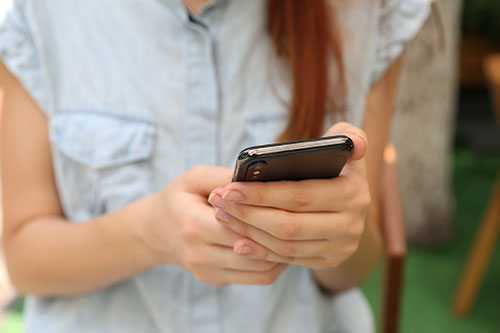 At 1st Bank Yuma, we encourage you to take steps to secure your data before someone has a chance to steal it.
How we protect you
We're committed to making Mobile Banking secure and protected. When using our Mobile Banking applications you're protected by these security features:
256-bit encryption technology to help prevent unauthorized access.
Password protection is your first line of defense and is required if you are using Mobile Banking with Mobile Deposit for your 1st Bank Yuma access. Your smartphone is equipped with this option. Find this in your settings and create a secure password only you will know.
Automatic session expiration. The application will time out if the customer has not used the application for several minutes.
Privacy protection. No private data is stored on the mobile device.
Masked account numbers. It masks account numbers with X's whenever practical within the application.
Multi-factor authentication. Mobile Web provides a multi-factor authentication feature that appears whenever the user attempts something unusual, such as using a different mobile device or accessing the site from a new IP address. This feature asks the customer personal questions, and in order to continue, the answers must match the ones they entered when they signed up for the service.
---
Debit Card Security
Text Fraud Alerts
Keeping your account safe and secure is our highest priority. We've added Text Fraud Alerts as part of our debit card protection program.
You'll begin to receive text alerts when suspicious activity is detected on your 1st Bank Yuma debit card. If you receive a "fraud alert," reply Yes or No to confirm or deny the activity. If you reply No (the activity is fraudulent), you'll quickly receive a follow up text to let you know that a SHAZAM fraud specialist will call you soon to help protect your account. We'll also automatically block your debit card to prevent any additional fraudulent activity.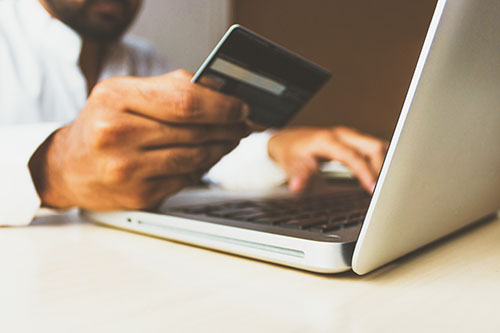 Disclaimer: Information found within this page are for informational purpose and does not represent bank practice or services offered at its entirety.